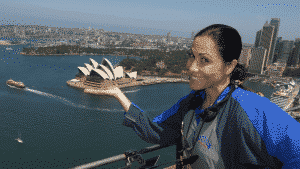 The expat life is a good one, so few people want to go back to their home countries. But sometimes you have little choice but to do so. Take the coronavirus crisis as an example. The situation has caused hundreds of thousands of expats to return home. Many of them had no choice but to do so when they found themselves suddenly without an income and with little chance of finding a new job. Over 300,000 Australian expatriates alone returned to their home country early. So, I thought a brief guide for those who find themselves in that situation might prove helpful.
Being financially prepared
Top of the list is making sure that you have some money behind you to cover an emergency like this. Ideally, you want to have enough cash in the bank to buy a return ticket, plus a rental deposit and cash to cover your first 3 or 4-months living costs. Now, I appreciate that is a lot of money to have saved. So, if you can't manage that try to get a credit card that has a big enough limit to cover those expenses. Ideally, you want it to be in the same currency as your home country.
Soon after you return to Australia, the chances are that you will want to move, some, or all, of the funds you have in your foreign account to one in your home country. For that task, you can use a currency exchange engine like the one you can find here https://www.exiap.com/international-money-transfers/send-money-to-australia. 
Finding somewhere to live
Whether you are moving back temporarily or permanently, you will need to find somewhere to live. Unfortunately, this will often be a big challenge – especially in Australia as there are so many options to choose from. 
Most landlords now carry out a credit check on applicants. If you have been out of the country for a long time, the chances are you will fail that check. But there are ways around this issue. Some will still accept you if you put down a bigger deposit or if someone signs as a guarantor.
Be realistic about what you can afford. Try to find somewhere with a short lease. That way you will have a base from which you can find work, check out various areas and decide where you want to live in the long-term.
Be ready for the culture shock
One issue that catches a lot of expats by surprise is reverse culture shock. If you have been away from Australia for a long time you will be returning to somewhere that has almost certainly changed a lot to when you first left. It is important to be prepared for that and know how to handle the situation. This article will help you to do that.
Hopefully, you will never be forced to return to your home country before you are ready to do so. But should that happen you should find the above information to be helpful.