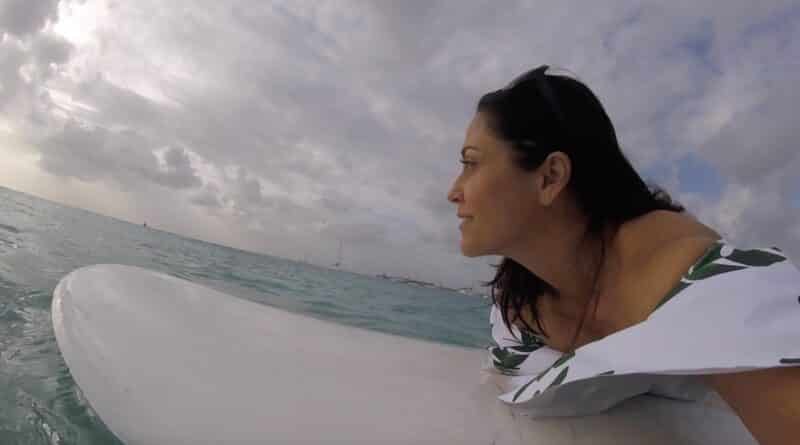 When it comes to planning a surfing trip with your friends, there are a few things you need to keep in mind in order to ensure that everyone has a good time. Here are eight tips on how to make the most of your next surfing excursion:
1. Choose a destination that everyone is interested in
Not everyone in your group may be interested in surfing, so it's important to choose a destination that everyone will enjoy. If there's a particular city or country that you all want to visit, look for a beach town that's close by. You can always spend your days off from surfing exploring the area and checking out the local sights and sounds.
You won't have to worry as there are a lot of destinations that offer a variety of activities, from sunbathing and swimming to scuba diving and snorkeling. In fact, there are a number of good surfing spots that are relatively close to some of the world's top tourist destinations. You can find out more about these places by checking out online surfer discussions. 
2. Find the right surfboard
Getting the right surfboard can make all the difference in your surfing trip. There are different boards for beginners, intermediates, and advanced surfers so it's important to get one that suits your skill level. You can start by researching different types of local boards, and then talk to a surfing instructor about which ones might work best for you. Remember that surfboards come in all shapes and sizes, so it's important to find one that not only matches your skill level but also your physique. Choosing the wrong one may end up putting you at a serious disadvantage.
3. Find a surfing instructor who speaks the same language as you do
Surfing is an excellent activity for all kinds of people and personalities, but there's nothing worse than not being able to communicate with someone who's trying to teach you something because they don't speak your language! If there isn't a native English speaker in your group, look for an instructor whose first language is similar to yours so that everyone can understand what he or she is saying.
Furthermore, make sure that everyone in your group is up for learning how to surf. You will be spending most of your time with this person so it's important to establish a good rapport with him or her.
4. Invest in good quality wetsuits and leashes
If you don't want your surfing trip to be ruined by cold water and broken boards, it's important to buy quality wetsuits and leashes. Cheap wetsuits that aren't lined with neoprene won't keep you warm, and cheap leashes that break in a matter of minutes will waste your time and money. Buying high-quality surfing equipment is well worth the investment.
Some of the best wetsuits for surfing are made from neoprene and can be found at most surf shops. Neoprene is a type of rubber that's specifically designed for maneuvering in water, and there's no better material when it comes to surfing. Make sure to look for wetsuits with thick material as those will last the longest.
5. Pack light
If you're planning on staying close to your surf spot for most of your trip, there's no need to pack too many clothes. Instead, bring enough outfits for three days (including plenty of swimwear) and plan on doing laundry once you get there. Shopping at the local surf shop will also help you save on space because boardshorts, rashguards, and t-shirts are typically sold there. If you're planning on staying at a hotel or hostel, pack small so that you don't have to worry about paying for excess baggage.
6. Check the surf conditions before you leave
If you want your surfing trip to go well, it's important to find out about the current conditions in advance. Make sure that everyone in your group knows what they're getting into before they arrive so that no one has any unpleasant surprises waiting for them when they get there. And if someone isn't feeling up to catching a wave when he or she gets to the beach, encourage him or her to spend time taking in the sights instead so that everyone enjoys themselves equally!
Perfect conditions include a small swell, clear water, and little to no wind. A great way to check for this is by going surfing in the morning because the conditions are typically the most conducive for learning at that time. Feel free to ask your instructor about local conditions before you leave – they should be able to give you all the information you need!
7. Get enough rest
Surfing is an exciting activity but it can also be exhausting for some people, especially if you're just starting out. Remember to take it easy when you get there so that you have the energy to finish each day on a strong note! Bring plenty of healthy snacks with you so that you don't have to go hungry throughout the day, and make sure you get a good night's sleep so that your body can recharge. Surfing is a tiring sport even for the experienced and that's why you always want to wake up feeling refreshed and ready to go.
8. Bring a camera with extra memory cards and batteries
Lastly, don't forget to bring your camera! Bring an extra set of memory cards and batteries as well, so that there's always enough storage space for everyone's photos. Also, try to take as many pictures as possible within the first hour after sunrise or just before sunset because those are often the best times for photographing surfing conditions!
Bringing something like a GoPro with you is also a good idea, especially if you are into extreme sports. It can also be used for capturing underwater footage of marine life. Just remember to rinse the device with fresh water after each use.
Planning a surfing trip with your friends can be a lot of fun, but it's important to make sure you have all the necessary equipment and information before you leave. By following these tips, you'll be able to maximize your enjoyment while minimizing any potential headaches. We hope that you have a great time on your next surfing trip!