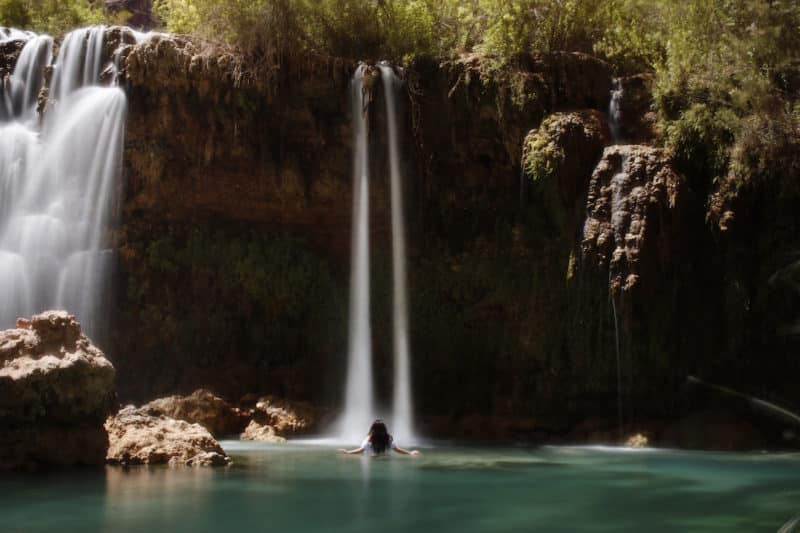 Besides the ceremony, the big party and making sure all the guests are properly seated, the future newlyweds have one more thing to take care of – the honeymoon. A few days of escaping the ordinary and enjoying quality time spent together are exactly what you need, to start your new life as a family. But choosing the perfect honeymoon destination can be quite difficult, especially when you have so many options to choose from. This article puts together 7 perfect honeymoon destinations, one for each continent, to help you narrow down your search.
Africa – Madagascar
Located on the east coast of Africa, Madagascar is a place you should visit at least once in your lifetime. Beaches, mountains, the 3rd largest coral reef in the world, the island has a lot of breathtaking adventures to offer, especially for a romantic getaway.
What's there to do in Madagascar? If you want to splurge a bit, go for a beach vacation in Nosy Be, the country's number one beach destination. For a chance to spend an entire day with golden lemurs, pay a visit to the Ranomafana National Park, home to over 10 species of lemurs. Feeling more adventurous? Engage in a 40-minute hike to reach Namaza Canyon, and take a dive into one of the most beautiful natural pools you will ever see. 
Asia – Bali, Indonesia
When it comes to exotic destinations, there are not many places that can compare to Bali. The natural beauty of the island, filled with volcanoes, lush rice fields and rich jungles are merged with beautiful Bali honeymoon resorts, to give you an unforgettable experience.
Bali is perfect for every type of couple. You can get adventurous and go for a hike through the beautiful green rainforests, only to find a secluded waterfall where you can enjoy a moment of silence, or lay on the beach all day, to rest and sunbathe. If you want to experience some of Bali's cultural richness, visit one of the breathtaking temples scattered across the island, such as Pura Besakih or Kehen. Make sure to not leave the island without tasting the exquisite Balinese food, a gift for your taste buds.
Europe – Positano, Italy
If you are leaning towards a romantic city getaway, then Positano is the best option for your European honeymoon. Located on the Amalfi Coast in Italy, Positano is one of the most romantic cities you will ever visit.
When it comes to couples' activities, there are plenty of things to do in this corner of heaven. You can rent a kayak and row around the beautiful Amalfi Coast, for a stunning perspective over the coastline. By boat, you can reach some of the most beautiful private beaches, where you can lay in the sun all day and enjoy a nice glass of wine. But the Amalfi Coast is not only for those who like to relax on the beach and eat pasta all day. For a taste of adventure, make sure to hike the Path of the Gods, a 16km path from Nocelle to Bomerano.
North America – Havasupai, Arizona
Often forgotten when it comes to honeymoon destinations, North America does have some amazing places to offer. One of those destinations is Havasupai, an 8oo year old reservation in Arizona. Here, you can visit the Havasu creek and the Havasu Falls, some of the most popular attractions in the area.
In terms of accommodation, Havasupai has something for everyone. You can choose to book a room in the lodge, or go full adventure mode and camp in the available camping site. From here, you can go hiking on an 8-mile trail to Supai, or take a horse if you don't feel that strong.
South America – Galapagos Islands, Ecuador
The Galapagos Islands are home to the most impressive fauna you will ever see. From cormorants to giant tortoises and penguins, nature sure knew how to make form these islands a little corner of paradise.
The islands are Ecuador's most cherished national park, which is why the number of visitors who get to explore the island is kept quite limited. The efforts to preserve the natural beauty of the islands require for every tour to be accompanied by a naturalist guide, to make sure visitors are not leaving any trace behind. If you love the wilderness and are looking for a place to watch the animals in their natural habitat, then the Galapagos are the perfect place for you. it only takes a few glances to see that, indeed, you are only a mere visitor inside their home.
Australia – Melbourne
If you love the city life, then look no further, because Melbourne has everything you need to party, explore and enjoy the colorful night life of Australia. The best time to visit Melbourne is from May to August, as the weather is perfect then, just before the arrival of the monsoon season. 
Apart from the buzzing city life, Melbourne does have some pretty amazing places to offer as well. Amongst them, make sure to pay a visit to the Yarra Valley, where you can taste the most exquisite pinot noir in the world. For a taste of nature, include the Great Otway National Park on your list as well. Here you can enjoy a lot of adventurous activities, such as mountain biking, horse riding and hiking.
Antarctica
You may be wondering: what's there to do in a place covered in ice and snow? Truth be spoken, what better place to enjoy some peace and quiet, than an entire continent of ice? Antarctica is not a romantic destination in the traditional sense of the word, but romance is often what you make it. And what could be more romantic than camping under the Antarctic twilight?
To make the most out of your cruise to Antarctica, make sure to book it at least one year in advance and choose March, as it is the main whale-watching season.