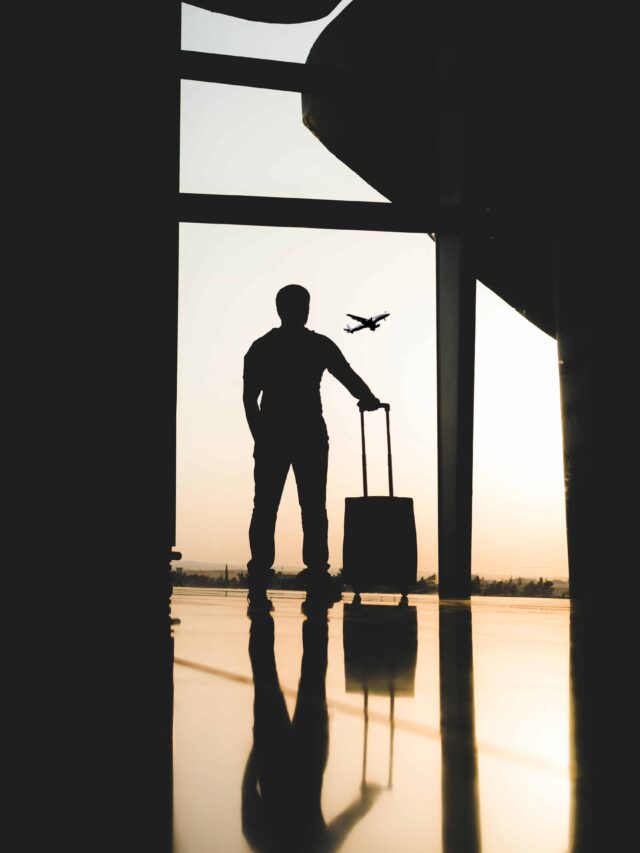 When it comes to planning a trip, there are usually two types of people: those who jump with joy and will have the full trip planned down to the very last detail in no time and those who dread the entire process and would do anything to avoid it. Things can get even more complicated for the second category when they have to travel for business, and not for leisure. 
Truth be told, business trips are not always the most enjoyable ones to plan. In fact, many people who have to travel for business purposes stress more about the actual planning than they do about the trip itself. If you're the type of person who enjoys planning business trips as much as you enjoy a visit to the dentist, you know what we're talking about. 
But business trips don't have to come bundled with discomfort and annoyance. You can turn this bothersome experience into a much smoother one and maybe even look forward to it in the future if you know how to plan things the right way. Preparation is key in this respect, so here are some tips that will help you prepare for your next business trip like a pro. 
Book your flight in advance 
If you want to find the best deals, the rule of thumb is to start tracking flight prices as early as possible and book your flight between one and four months in advance. That way you'll have more options to choose from and you can make sure your plane tickets won't cost you a fortune. 
While most people rely on website booking engines to help them find the cheapest flights, when it comes to business travel, using a specialized business class flights service is the better option, as they can help you get the cheapest fares available, offer personalized solutions and provide useful guides to different locations. 
Fly during holidays 
We know that flying during the holidays sounds like a real-life nightmare, but only if you travel in the days prior or right after the holiday when everybody is going from one place to another. However, if you choose to book your flight on the actual holiday, chances are you're going to enjoy the quietest and most relaxing flights ever, and also find much cheaper fares. Besides, if you're not a big fan of popular holidays and all the other stuff that comes with them, you won't have anything to regret. It can be a smart way to start your business trip on the right foot and avoid common nuisances. 
Take only the essentials 
Traveling lightly is another thing that can make your trip a lot more enjoyable, as strange as it might sound to some. But think about it this way: you won't have to pay for extra luggage, you won't run the risk of getting your luggage lost, you won't waste time checking it and waiting at baggage claim and you'll simply have one less thing to worry about.
We know it's not always possible to travel lightly, but when you can, try to bring only a piece of carry-on baggage. It can be either hard-shell or soft-shell; both of them are ideal for short trips. They're, of course, much lighter than any medium-sized or large suitcase so you won't have to worry about lugging around a heavy bag. Soft-shell compact suitcases are usually much cheaper than their hard-sided counterparts, so you can save a few bucks by opting for a soft-shell suitcase. Also, they are more flexible, so you can easily fit them into tight spaces like overhead bins or under your seat.With the right packing techniques, you can fit everything you need in one single bag and be on your way. 
Use a packing list
Speaking of packing, if you're planning on taking only the essentials with you, you better make sure you don't leave anything behind. The last thing you want is to arrive at your destination only to realize you've left your laptop or your chargers at home. 
In the hustle and bustle of preparations, you can easily lose sight of certain items. The best thing to do in this situation is to use a packing list. Simply write down on a piece of paper all the things you need to take with you, then use the list for guidance when you're packing. What's more, you can use the same list over and over again, with small alterations, if your travel needs don't change much. 
Weigh your luggage 
What happens if you arrive at the airport and when you weigh your bag you realize you've exceeded the luggage allowance. You either get rid of a few items in your luggage or you pay the extra fees to take them with you. We're assuming none of these two options would appeal to you. But you can easily avoid this scenario by weighing your luggage at home, so when you get to the airport you won't have any unpleasant surprises. Purchasing a cheap digital luggage scale can save you a lot of trouble. 
Backup important documents
Since you're going on a business trip, you'll probably be carrying important documents and information with you. You have to keep in mind that the items you carry with you can easily be lost or damaged during flight, so you have to be prepared for the worst-case scenario. 
If you have information stored on your laptop, it's a good idea to create a backup of your hard drive. But it's not just the data on your electronic devices that you have to protect. You should also take photos of other documents such as ID or driver's license in case you lose your wallet. 
Choose your accommodation wisely 
Choosing the right accommodation is just as important as planning your flights. You should choose a hotel that is close to your business locations, so you don't have to worry about commuting and wasting your precious time in traffic. This will also allow for better time management, which means you might be able to squeeze in a bit of sightseeing or some interesting activities in between meetings and visits. It would be a shame not to enjoy the places you're traveling to because of your busy schedule. 
There are many other tips and tricks that can make your life easier when you travel for business, but the above suggestions are a good place to start if you want to make the most of your business trips from now on.