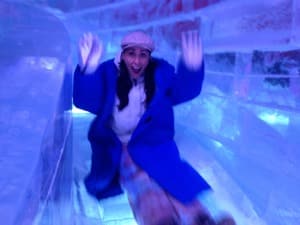 In summer, looking fashionable is effortless and requires barely any thought. But when winter arrives, and everyone starts to match their outfits with the grey clouds, it can be tempting to reach for the warmest baggiest clothes available. Before you throw on a hoody, have a look at some effortlessly chic winter looks that are also practical for colder weather: this is the ultimate guide to looking fabulous while keeping warm, too.
Checks 
Choose from tartan, tweed, and wool for a cozy fashion statement this winter. Whether you decide to wear the patterns together or simply add patterned accessories to your outfit, checks are guaranteed to add an essence of casual-luxe to any winter outfit. It is advisable to buy your checked clothing from high-quality retailers: this is not only more sustainable, but these items will last a lifetime, rather than just one season.
Over The Knee Boots and Socks
Over the knee boots add style and sophistication to any outfit, whether you're dressing up a pair of black jeans or your new corduroy mini. They'll keep your legs warm when the temperature starts to drop and will be another layer on chilly evenings. If you want to be really snug, why not wear a pair of over the knee socks underneath, too?
Faux Leather
Leather is officially the fabric of the moment, and if you don't like the idea of wearing real leather clothes and accessories, you're in luck! There are hundreds of gorgeous leather-look alternatives on the high street. You don't have to stop at eye-catching vegan leather bags either, leather trousers and skirts are being seen on almost every catwalk ready for the winter season.
Trench Coats
If you want to look effortlessly elegant but stay dry and warm on a blustery day, the trench coat is an essential pick for you. You can choose from an eclectic range of styles and fits from Trench London, the world-renowned British coat designer. Trench coats are ideal for adding a touch of sophistication to any winter outfit. If you want to brighten up your winter wardrobe, you can opt for a cream trench coat to add instant vibrancy to your look.
Work Boots
High street stores are now stocking hard-wearing boots with thick soles that will look great even in the snow. Work boots have been permeating the women's shoe scene over the past few years, and they are a great excuse to prioritize comfort. Protection from relentlessly cold and wet weather? There is a reason why workers wear these thick and heavy boots!
Corduroy
When corduroy is mentioned, people often imagine misshaped pants and baggy hems. Corduroy has – fortunately for comfort lovers – had a transformation and now you can buy beautiful statement corduroy skirts, dresses, and even playsuits. Forget faded brown and graying black options; contemporary corduroy color choices include glamorous teal and aubergine hues!
Dressing for winter is an exciting challenge, and these are a few ways that you can dress practically while achieving some of 2019's most sophisticated looks.