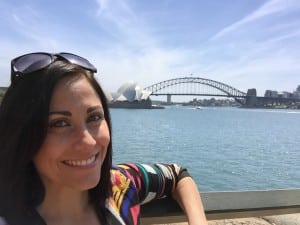 If you're planning to tour the world, you probably have a few destinations in mind, and Australia should be on top of your list. With locations like Sydney and Melbourne, the country has a lot to offer to both locals and tourists. However, many people believe that Australia is a costly place to visit. As such, most backpackers are now spending more due to their ill-informed decisions.
Here are great ways to save while savoring your trip:
1. Research well
Airfare is one of the notable expenses you must incur before getting to Australia. Keep checking for travel bargains and compare various flight search sites, and this will enable you to parallel different prices. Also, sign up for fare alerts from sites like Smarter Travel, Airfarewatchdog, or SmarterTravel's sister site, and they will send you a notification when prices drop.
2. Don't fly around!
Avoid flights within the country, but team up with others, purchase a car, and share fuel costs. If this doesn't work, Perth airport shuttle may be the best alternative. The bus will take you to the departure hall at Perth Airport and also pick you up when back. As such, you won't have to deal with the stress associated with public transport.
3. Camping is cheaper
Camping is one of the best options for traveling cheap in Australia. Acquire a ten and make it your home. You can get a tent for as low as $15 and camp out for free sometimes. Most campsites have basic amenities like toilets and showers, and others make it possible to get a part-time job, due to their proximity to some places.
4. Avoid entrance fees
Paying entrance fees to see some of the grand sites in the country may seem cheap but will cost you a considerable amount in the long run. There are different places to tour in Australia, and you don't have to pay to visit.
There are beautiful landscapes, beaches, dress parties, museums, kolas, Kennet River and many other places that you can see for free. For instance, if you want to see kangaroos and koalas, the Kennet river located on the Great Ocean Road is an excellent spot for watching Koalas as the sun sets.
5. Acquire a work visa
Most travelers are eligible for a working visa in Australia but never use it. Even when there for a few months, working the entire week or two in Australia can earn you a lot of money. After all, we all love saving while traveling, and working part-time is a great way to do this.
6. Save on food and groceries
Food can be quite expensive in Australia. Consider shopping at the cheapest supermarkets like Aldi, Coles or Woolworths. Although the local markets may be miles away, visiting them will also be worth the effort. Also, shop at the right time, stores usually get rid of perishables like meat as the day ends. If you must go out, check out pubs that offer big meals for a low price and the time for such offers.
The bottom line
Australia is a beautiful country and a great place to tour. However, it's only cheaper when you know what to do and where to get everything at a lower cost. Consider the above ideas and search for more ways to help you save on your travel expenses.