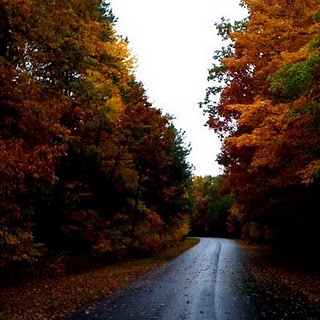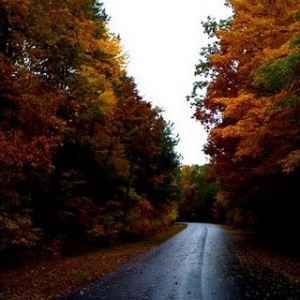 Although driving can present dangers any time of the year, it's easy for autumn drivers to be distracted by the changing leaves and the beauty the fall can bring. However, there are also seasonal hazards that drivers should be aware of. Here are five common autumn hazards, and how you can navigate them.
1. Darkness
During the summer, the sun stays out late, and it's easy to get accustomed to being able to drive around in the evening without having to worry about darkness. However, as the days get shorter during the fall, darkness is something that all drivers will need to ready themselves for. Darkness can hinder color recognition, depth perception, and peripheral vision. Even the glare from oncoming headlights can temporarily blind you. Additionally, burned out headlights can be a problem, and you may not even know that you need new ones. Surveys have found that nearly 77% of cars need maintenance or repairs, and if you fall into the category, you may want to have your car thoroughly checked before time changes.
2. Animals
This can go hand-in-hand with shorter days, as darkness can also make it harder to see animals that may jump out into the road. In fact, according to the Insurance Institute for Highway Safety, drivers are more than 3.5 times more likely to hit a deer in November than any other month. This is because deer mating season during this time means more of the critters will be on the move. While the average cost of repair on a car in the United States is around $305.55, including $103.27 for labor and $202.28 for parts, deer can weigh upwards of 300 pounds, and depending on the speed you hit them with, they could even end up totaling your car beyond repair.
This makes driving slow at night and having good headlights all the more crucial during the autumn months. Especially if you live in a rural area or drive through one.
3. Dropping Tire Pressure
While it's good practice to check your tire pressure every month anyway, due to the cooling temperatures that fall can bring, drops in tire pressure can be accelerated. For every 10 degrees drop in temperature, you can expect to see your tire pressure drop around one pound per square inch. Having tires that aren't inflated enough can cause difficulty driving on some surfaces, especially if your tread is worn down as well. Speaking of tire treads, when checking your pressure, if you notice your tread wearing down, you may want to invest in new tires before fall. Worn tires don't have enough grip on wet surfaces and can't stop as fast, even on dry ground. This could make you more likely to rear-end someone, something that happens nearly every eight seconds on U.S. roads.
4. Leaves
Although the colorful falling leaves are pretty, they can also be a hazard on their own. Falling leaves can accumulate on roads and hide things like potholes and pavement markers. Some can even block drainage and cause water to build up on roadways. If you live in an area with a lot of tree coverage, be mindful of this issue and drive slower on leaf-covered roads so that you don't accidentally hit something, like a huge pothole, and potentially damage your car.
5. Fog and Frost
Chilly fall mornings can mean fog and sometimes frost. While slipping on ice as you walk to your car can be a hindrance to your health, it can also mean that it's time to drive more carefully and more slowly. If you're driving in foggy conditions, slow down, and try to pay attention to the road lines to ensure that you're staying in your lane. Don't turn on your brights, as this will reflect off the fog, making visibility even worse. If frost is present, it could mean that the roads are a bit icy, especially on overpasses and bridges. Drive slow, and drive cautiously, so that your car and you can arrive safely at your destination.
When driving this fall, keep these five things in mind so that you can stay as safe as possible throughout the season.