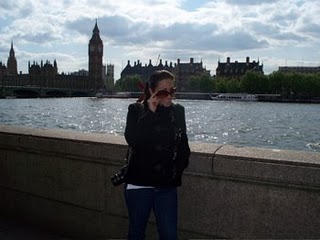 Maybe you are crazy about the royal family. Maybe you want to visit the breathtaking architecture and world-class museums. Or maybe you just want to check out classic pubs and enjoy some fish and chips over a few pints of beer. Whatever the reason, the United Kingdom is your destination of choice for your next vacation and you're pumped to go!
It can be difficult to travel to a region with so much to explore, especially if it's your first time. But the good news is that the UK is very tourist friendly. With a little planning before you go, your trip will be fun and easy.
Here are 5 things you should know before you go:
1. Consider Renting a Car
Trains costs can add up in the UK. So if you plan on touring the countryside or travelling through several cities, consider renting a car. There's all kinds of services like Car Rentals UK that compare prices and make sure you get a great deal. Plus, one of the benefits of driving is that you get to stop and go on your own schedule. The UK is a large place, and the countryside is beautiful. It's worthwhile to get out of the city on your visit. Just remember that they drive on the left!
2. Tea is a National Pastime
If you live in America, you might only drink tea when you're sick, or iced on a hot summer day. Don't expect the same in the UK. Tea is enjoyed at all times of day all year round.
So you might want to stop drinking coffee while you travel here. Everyone has their own rules on how much sugar and milk to add. Feel free to experiment with the ratios, just maybe don't try to get in an argument over it.
3. A Quick Pint
These are famous last words for many people that think they are just going to grab one beer in the middle of the day. Tourists often find that 'a quick pint' will turn into round after round. In fact, it is quite common that you will end up cancelling the rest of your plans for the day and end up going home in the middle of the night after last call.
Just make sure you grab some fish and chips or other pub food to help soak up all the beer.
4. Queue Jumping is Frowned Upon
Queue jumping means jumping in front of people waiting in a line. Once in the UK you will realise there are lines for everything. People take this very seriously. It is important to respect the social norms of a country like England, Scotland, or Ireland when you are the guest. So, no matter how bad you want to get to an attraction, be sure to wait your turn anytime there is a queue.
5. Sports Are All the Rage
If you're coming from the United States, don't expect football talk to be about pigskin. In the UK this refers to soccer, and it is a very big deal. Like many places around the world, the English soccer team is a point of national pride. There are also all kinds of other teams in the region. This is a great way to strike up a conversation with locals in the pub, just make sure you aren't routing for the rival team.
Conclusion
The UK is a great travel destination. With world-class cities and beautiful countryside there is something here for everyone. As with anywhere you travel, there are certain social customs that may be different from where you come from. Just be sure to follow the tips above, and you will be sure to have a great time on your visit to the UK.