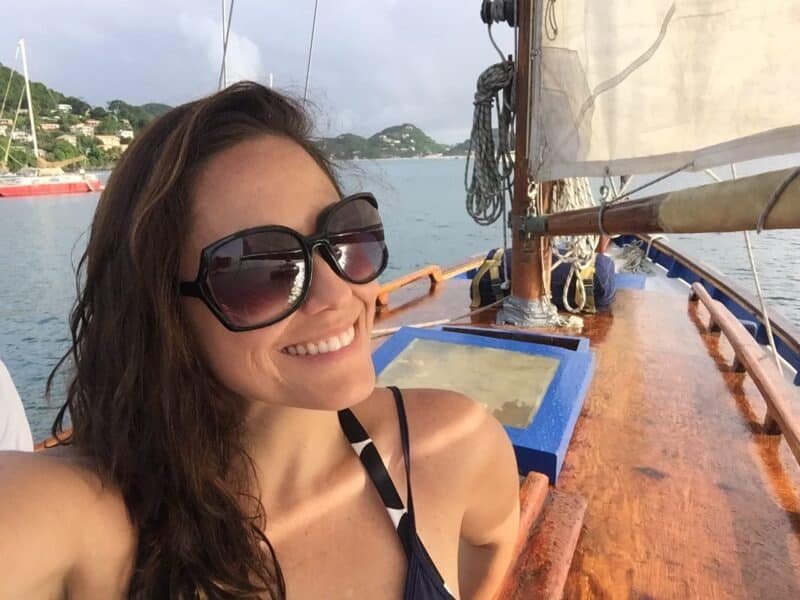 Going on a long trip by sea is one of the most fun things you could do in life. Riding a simple boat for vacation or business purposes could help you create memorable experiences and learn life-long lessons. Additionally, it is more affordable than riding a plane if you want to travel. 
But, it's inevitable that there could be people who are hesitant to ride boats for various reasons like fear of accidents, motion sickness, and more. Thus, you should be aware of a few things you can expect that may happen and some how-tos to ensure you'll have a great experience. This way, you could be safer during travel and wouldn't feel lost. To guide you, here are five things you must know when you are planning to travel by sea: 
Learning About The Basic Survival Skills And Knowledge Is A Must
Learning about basic survival skills like how to tie a knot, learning how to swim, what to do during boat emergencies, and who to contact is a must. This way, you could keep yourself safe and act fast before your emergency at sea worsens. 
One great example to take note of is learning how to paddle, drop an anchor, and use it effectively. Anchors are one of the essential parts of a boat; without them, a boat could go free moving in the ocean. Also, when faced with strong waves and winds, definitely your anchor could help the boat afloat until a storm or bad weather subsides. 
There are various kinds of anchors like the Admiralty, Stockless, and Fluked anchor designs. When choosing anchors for boats, Fluked-type anchors are the best option for relatively small boats and help keep your boat in place. 
Also, if you're also planning to invest in water vehicles, make sure you have durable and resistant to long-term corrosion anchors to keep your boat and passengers safe and secure at your desired locations. 
Always Have An Emergency Kit With You
If there's one thing you shouldn't forget about before getting on board, that should be your emergency kits. Your emergency kit should have everything you need in case of injury or an accident. 
For example, if it's your first time traveling by sea, you can expect that you may experience some motion sickness because of the irregular motion of the water. If you're faced with this kind of problem, make sure you have stocks of anti-motion sickness medicine in your kit to help you feel better. 
Flashlights, whistles, band-aids, power banks, pain relievers, snacks, and water are also a must-have in your kits! These are only a few things you can place in your kits but don't limit yourself to these options. Opt to have a bigger bag if you think that there is a need for you to bring that. 
It Could Be A Great Adventure 
Going on a boat trip could unleash the adventurous spirit in a person. But still, some think that traveling by sea could be boring. But there are many ways to make the experience better and more adventurous. 
Once you're out in the ocean, ensure you bring all your essentials and your boat is safe for a sea voyage so everything will go smoothly. Also, make sure you jam with good music and bring a Bluetooth speaker to enjoy some good tunes. Invite some friends to go with you, and you could even go sunbathing or sightseeing. 
Also, planning for your travel by sea could help create a more fun-filled experience. Each day in the water could bring a different experience. Thus, always prepare for the worst-case scenario and pay close attention to the safety features of your boat and assess your boat to see if it's in good condition before using it in the sea. 
It May Be Hard To Find Coverage 
Now that many people depend on Internet connections and other networks for communication, sea travelers are still affected regarding proper network connectivity. Getting suitable network coverage at sea is possible. Still, there could be times that it could be weak or become inconsistent. Thus, making communication harder for every passenger on board. 
Before you step foot on your ship, ensure you provide your loved ones with every contact detail they can reach when they need to communicate with you. Your email address, phone number, and even the name of the ship you'll be on are important details you should leave behind. Don't hesitate to provide your loved ones with the contact details of the shipping company you're in so your family can contact them instead if contacting you becomes hard. 
Bring Some Cash With You 
Traveling with an empty pocket could be a hassle if you visit various places. For example, if you drop by a nearby island to purchase food, you can't expect every island you visit to have an ATM where you can withdraw your money.
 Also, not every island could have good network connectivity, so bank transfers wouldn't be possible. Thus, it will be hard for you to purchase needed items if you don't have money. So, make sure you always carry cash with you anywhere. 
Final Thoughts 
Traveling is a great way to get to know more about yourself and the world around you and experience more adventurous trips. Also, boat trips are an ideal way to relax and try living away from the city's noise. So if you're considering going on a boat trip, read the must-knows mentioned above to guide you!