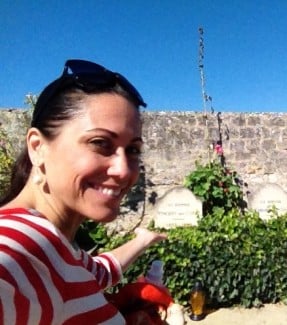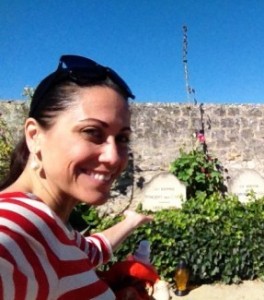 With iridescent lighting that inspired artists like Paul Cézanne, Picasso, and Van Gogh, Provence is the most celebrated and revered region in France. Comprising the iconic French Riviera and Cote d'Azur, Provence is a coveted travel destination with spectacular landscapes, mediaeval abbeys, and striking lavender fields.
Reserve one of the many private villas in Provence for your family holiday to this beautiful part of France. There is so much to see and do, you are spoilt for choice.  
Here are the top five things you must do when in Provence: 
The Lavender Fields in Gordes 
If you're travelling between June and August, head to Senanque Abbey for the most glorious lavender fields in full bloom. The purple fields, cypress lining the backdrop against which stands the ancient abbey creates a picture-perfect moment you will never forget. Jacquemus, the French designer, picked Provence's glorious lavender fields as the location for his spring/summer 2020 show. The starkly contrasted magenta carpet rolled between the lavender created a majestic image. 
The Old Town of Nice, Vieux Nice
Walk along the tenements, castles, and narrow streets of Nice's old town to experience a world from times past. Visit the Cours Saleya Market for fresh produce, trinkets, and other things you can buy. There are beautiful churches like the Cathedral of St. Reparata with ancient architecture and design. Try the delicacies at Patisserie Henri Auer, established in 1820 and serving mouth-watering treats like candied fruit and chocolates. Flea markets, stalls, and a bustling centre make Vieux Nice a must-visit in Provence.  
Palace of the Popes in Avignon 
As one of the most visited monuments in France, the papal palace is recognised as a World Heritage Site by UNESCO. It was the residence of seven and two popes in the 14th century that afforded it with its current stature. It is the most important Gothic structure today. Due to countless restorations, it has now been restored to its original majesty. You can visit the courtrooms, ceremonial halls, chapels, featuring spectacular frescoes. Avignon itself is not to be missed due to its history, mediaeval streets, and gorgeous sunny weather. 
Fort Saint-Jean and MuCEM, Marseille
A historic fortress built in the 17th century by King Louis XIV, Fort Saint-Jean gets thousands of visitors each year. Learn more about its history and the Old Port at the Museum of the Civilisations of Europe and the Mediterranean, MuCEM, which is joined via a stunning walkway. Travel back in time within the walls of the fort that has been recently restored. You also get a beautiful view of the port of Marseille along with the footbridge that connects to the port. 
Aix-en-Provence
A quaint student town in Provence, France, Aix is a lovely getaway teeming with art and culture. Home to artists like Cézanne, there is something endearing about Aix's gardens, churches, and historic buildings. You can visit the 'Atelier Cézanne' to see how the post-impressionist painter lived and worked. Open-air markets selling fresh fruit and vegetables, museums, and churches offer you much to do in Aix-en-Provence. You can learn more about what drew artists to Provence. 
Provence and Cote d'Azur are unforgettable destinations with substantial history that shouldn't be missed. Whether you're visiting for a relaxing getaway on the French Riviera or simply to enjoy the cobbled streets steeped in a different era, you will find something of significance in Provence. Home to artists, writers, and cultural enthusiasts, Provence is a different world.