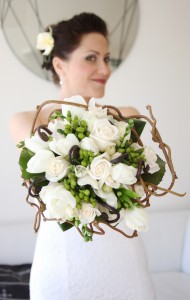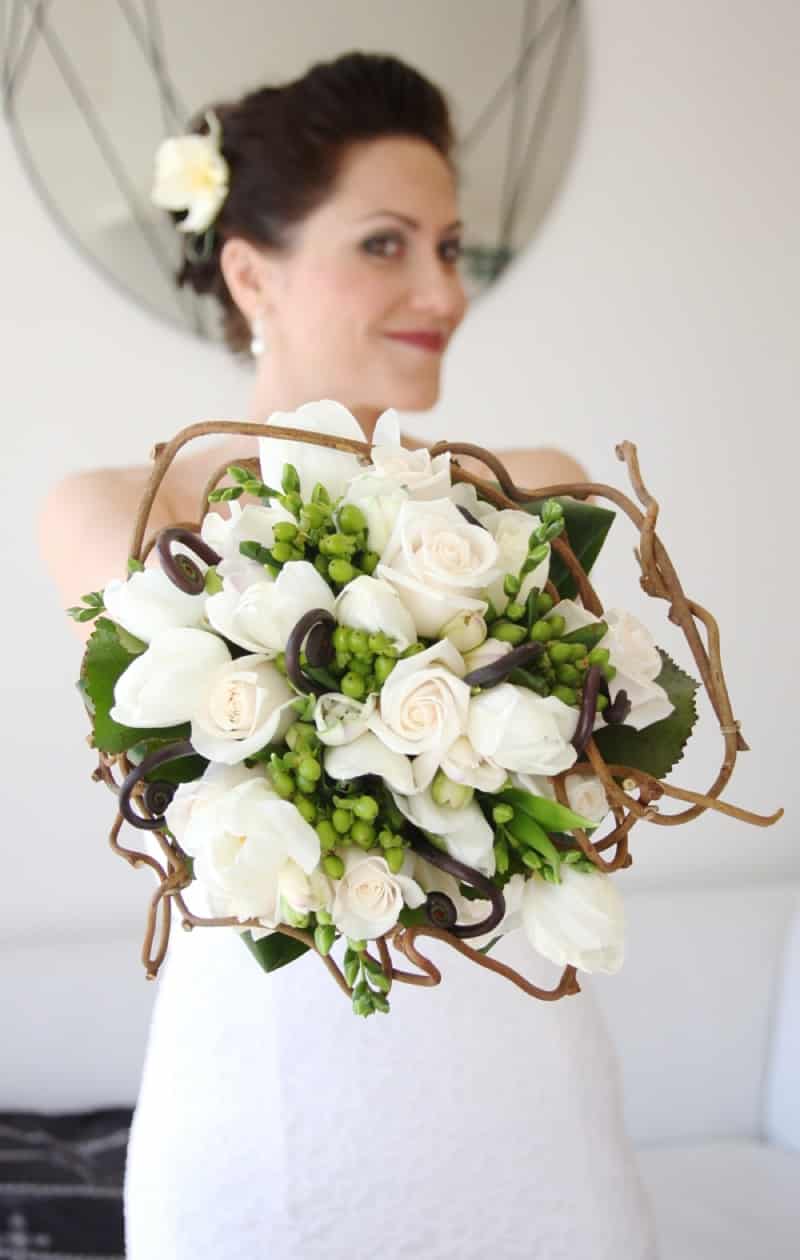 Our wedding day is the day many of us dream about. You may have already picked the theme and the color scheme for your wedding, found the perfect wedding dress and sent out the invitations. The last step is to find a way to enhance your natural beauty and use the makeup to your advantage for the happiest of the days. Now, we're not going to tell you how to do your makeup, but we will tell you what you need to avoid in order to look your best on this special day. Let's take a look at the list of five most common bridal makeup mistakes and what you can do to fix them.
Applying the wrong foundation shade
Foundation is definitely one of the most important components in your wedding makeup look. It sets the stage for the rest of the makeup, and therefore, needs to be perfect. Wearing a foundation shade too dark or too light for your skin tone will give you an artificial look, which is not what you should be aiming for on your big day. Also, the day you get married isn't the best time to experiment with foundation shades. If you can't seem to find the right shade, mix up different shades until you get the shade that will work best for you. Be sure to prep your skin before you apply your foundation – a quality moisturizer to soften the skin while a good primer will create a barrier between makeup and skin and ensure an even application of foundation as well as other beauty products.
Contouring over the line
While contouring can add depth and help shape and define the structure of the face, going over the board is never a good idea, and this makeup technique is no exception. What contouring does is it mimics natural shadow, and by using it skillfully, you can make your face look slimmer or even fake a nose job. However, more often than not women all around the world are taking this popular technique a bit too far by either choosing a shade that is too dark, not blending enough, or simply using the wrong contour brushes to do their makeup. The result is a noticeably heavy contrast between the face and the body, which makes you look unnatural, which is the opposite of what you should look like on your big day. The trick for avoiding this common makeup mistake is in the mindful application as well as quality contouring products for the job. Opt for matte contouring products and blend them under your jawline and cheekbones, and alongside your nose to make sure you get that natural, sculpted look.
Overdoing the brows
Your brows help define the eye area and can either enhance the beauty of your eyes or take all the attention away from them. Overdone arches and a shade that is too dark can make your makeup look too harsh and obvious, instead of subtle and natural. It would be best to fill in your eyebrows with the shade that is lighter than your hair color – doing so will help you achieve an effortless look, making sure your brows complement your face rather than overpower your natural features. The quality of the product that you apply on your eyebrows matters, too. Many brides-to-be choose to buy eyebrow makeup online to ensure they get quality products that will help their brows appear fuller and more defined. That way, they can rest assured that their makeup looks flawless on their wedding day.
Going bold with the lipstick
Even though it might be tempting to reach for a wild hue for your lips on your wedding day, it may not be the best option. Of course, every bride wants to look outstanding on her wedding day – however, a bold lipstick might distract from your natural features instead of enhancing them. Neutral lip color is the best choice for walking down the aisle, while deep merlot or luscious pink are best when left for photos that come after the ceremony. A lip stain is a great alternative to lipstick, as it lasts longer, which is an advantage during occasions like these. Before you apply your lipstick or lip stain, be sure to exfoliate your lips to make them softer and help the product stick for longer.
Not using a waterproof mascara
Your wedding day is the happiest day of your life, and that means you can expect a happy tear here and there. No one likes runny makeup, and your big day is definitely not the time for messy mascara. Although it costs more, waterproof eye makeup is a must for occasions like these. Even if you stick to your promise that you're not going to cry that day and somehow manage to control your emotions, if the beauty products you've used for your face aren't waterproof, your makeup can easily get ruined by the end of the day, making you look not as fresh as you should be. Therefore, invest in high-quality, melt-proof products that will help your makeup stay intact during your special day.
There you have it – five common makeup mistakes and the ways to avoid them. Use the tips above to ensure your makeup is on point for the happiest day of your life.