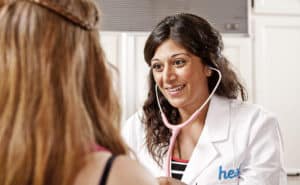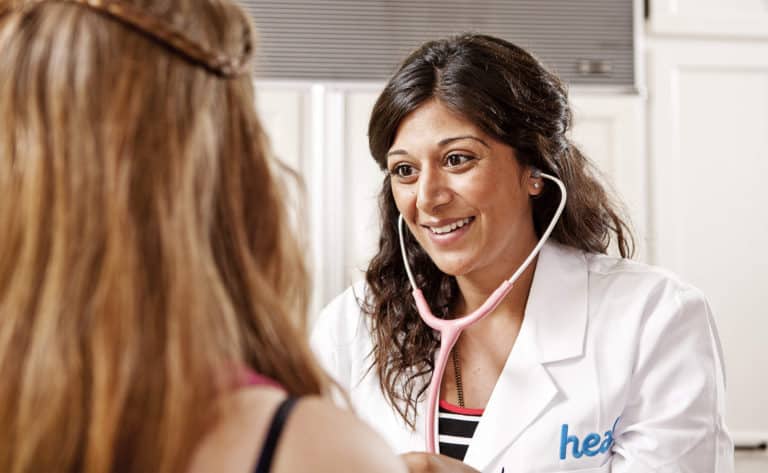 For some, the thought of spending 4-6 years in college for a bachelor's degree is daunting and uncomfortable. The cost alone is enough to dissuade new students, with college costs rising almost 25% in the last decade alone. Not to mention, college just isn't for everyone, but studies show that college-educated people can make thousands more in their lifetime. What's the answer, then?
An associate's degree usually takes anywhere from 18-24 months, and there are a surprising number of jobs that one can obtain with just an associate's degree. It will take less time to acquire, cost less money, and offer you a fast-track into a new career, so you're not waiting four years to leave the job you hate.
Here are five great jobs you can get with just an associate's degree.
1. Pharmacy Technician
Pharmacy technicians are a vital component of a functional pharmacy. Pharmacy technician training can be completed online (with a set amount of hours of in-person training at a pharmacy) or in the classroom. You'll learn anatomy, physiology, chemistry, and much more during your education, but most importantly, you'll learn how to assist the pharmacist with various duties.
You'll help fill prescriptions, fill out paperwork, file insurance claims, handle patients, and much more. The scope of your responsibility will largely depend on the pharmacy you work in as well as the type of pharmacy it is. You aren't limited to retail pharmacies, although most pharmacy techs end up working in such an environment simply because of the abundance of jobs.
Pharmacy technicians can make up to $16 per hour in some cases, and usually have access to competitive benefits packages as well. If you're looking for a career in the medical field, this could be the answer!
2. Veterinary Technician
If you love animals, a vet tech program might be the right fit for you. As a vet tech, you'll assist the veterinarian with various tasks including examining patients, conducting lab work, and more. You'll be able to care for some of the cutest critters around, while saving some money on the cost of schooling. Most vet tech programs take about 24 months to complete, and you can make as much as $40,000 per year in some cases. Additionally, the job growth rate for the coming years looks promising at 19%. 
There are many vet tech programs to choose from, and some programs are based entirely online for maximum flexibility. 
3. Ultrasound Technician
An ultrasound technician is responsible for performing an ultrasound reading and providing the results to the doctor. You'll get to interact with patients, work with specialized equipment, and potentially save a life or reveal the presence of a new life! 
This medical training can take up to 24 months to complete, but the job outlook is looking up. The field is expected to grow by about 14% in the next decade, which is much more than average! You'll likely work full-time in a hospital setting, and most ultrasound technicians get access to competitive benefits packages through their employer.
4. Paralegal
If you're an organized person that's interested in law but don't want to attend law school, an associate's degree in paralegal studies could land you a job at a law firm. As a legal assistant, you'll help attorneys prepare for trials, draft and file paperwork, perform research, and much more. The job requires attention to detail and organization.
Law school isn't for everyone, but a paralegal position can offer a decent salary (around $40-$50,000/year) and the projected growth is at around 12% for the next ten years. The Bureau of Labor Statistics reported over 300,000 paralegal jobs in 2018.
5. Web Developer
Truth be told, you don't need a degree of any kind to become a successful web developer. Many developers are entirely self-taught, but an associate's degree is usually the best way to get into a tech company or startup. This, of course, is the bare minimum of training, but it can still land you a desirable position.
Web developers are responsible for designing and creating websites and ensuring their optimization and functionality. This can be a fun and challenging line of work, as the world pretty much revolves around the web. The need for talented web developers seems to be continuously growing, so you shouldn't have trouble finding a job once you graduate.
Web developers can make a hefty salary as well, ranging from $40-$80,000 per year depending on the project, your experience level, etc. With over 100,000 developer positions in the US according to the BLS, there are plenty of options; as well as a 13% growth outlook for the next decade. 
If you have an attention to detail, a creative mind, and a strong love for technology, web development might be the right field for you.