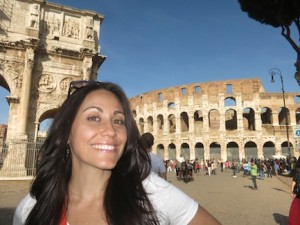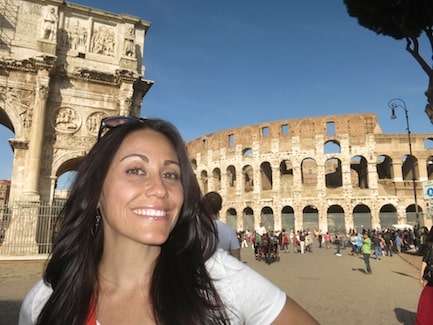 European travel destinations offer diversified chances for quality relaxation, having an adventure, a culinary experience or a cultural fiesta in capital cities like Paris, London or Rome.
Choosing the right European travel experience is all about your passions and individual preferences but here are a few great ideas that will help you go through the vacation like never before.
A Fun, Camping Trip
Camping sites abound throughout Europe. If you want to see multiple great places without breaking the bank, this is the opportunity to test out.
Some of the best camping spots in Europe are located in Spain, France, Italy and Greece. You can find the perfect place for you on Campstar. Acquaint yourself with the nature of these countries, meet other similar-minded individuals and form memories that will keep you warm a lifetime.
Enjoy Multiple Cultural Experiences
European cities are known for numerous music festivals, theater events and art happenings. These are especially prominent during the summer and if you're a rock fan or a theater geek, you should definitely visit a few locations known for their events.
Scandinavian countries are known for their massive rock festivals. These are quite affordable and you'll get to see dozens of your favorite bands.
There are carnivals, festivals and music celebrations in many other parts of Europe, as well – Italy, France, Spain and Portugal, to name a few. Just choose the events that meet your budget and if you need to – seek affordable accommodation. Keep in mind, however, that these cultural events are attended by thousands of fans, which means you'll have to book way in advance.
A Biking Trip
You don't need a bus or a train ticket to go from one place to another.
Many of the hottest European destinations are biker-friendly.
From the Balkan countries and Central Europe to the West, you can rent a bike or bring your own from home and travel in this economical, environmentally-friendly manner.
If you opt for this experience, make sure you've done your research in advance. Some places may lack the infrastructure or the accommodation spots to ensure a smooth and enjoyable bike travel experience. You may have to buy bus or train tickets for these spots in order to ensure a safe and fun European trip.
Mingle with Locals and Do as They Do
Whether you love good food, exciting nightlife options or just immersing yourself in the local experience, avoiding the big tourist attractions would be the best way to go.
When in Rome… we've all heard this saying and it's quite true in terms of experiencing the authentic lifestyle.
It's easy to strike a quick conversation with locals, especially if you've learned a few of the language essentials. These people can show you the best restaurants that don't cater to foreigners, the best clubs and the little hidden urban treasures that travelers will rarely get to see.
Choose a Smaller, Less Prominent Destination
What destinations do you imagine when you think of Italy, for example? Rome? Venice? Naples? While all of them have a lot of charm and personality, there are numerous other smaller places that are definitely worth exploring.
Some of Italy's hidden travel gems include Cinque Terre, Perugia, Puglia, Siena and Bolzano. More affordable than the biggest tourist destinations, they will give you a view of Italy you will not get to enjoy in any other part of the country.
Obviously, the same rule holds true for all other European countries. France, Spain, Germany, Hungary, the Czech Republic – all of these countries have their prominent hotspots. You may want to visit these cities for a little while but after that, you should definitely give the smaller locations a try.