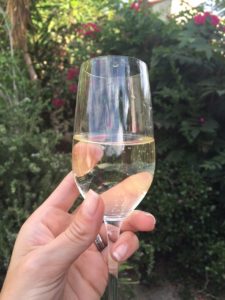 Wine tours are more popular than ever and no longer remain a niche travel destination. Many people are searching out the best U.S. destinations for wine lovers when vacation time arrives, and these tours can make the perfect anniversary getaway for couples as well. If you want to plan a wine tour for yourself and your partner or maybe for your local wine club, there are a few factors you may want to consider as you make your plans.
1.      Itinerary  
With so many wineries to choose from, it may be difficult to decide which ones you should add to your itinerary. Location may play a large part in which you choose; however, you may find the trip more exciting if you include a selection of old and new wineries. Remember to contact each one and ensure that they each have activities and wine tastings for their guests so tours do not become mundane.
2.      Time of Year
Most wineries see their busiest seasons during the late summer and early fall, especially in the case of New York State vineyards, as tourists come in to both taste wine and enjoy the famous fall foliage. This is something to consider if you are planning your tour around the same time. Some wineries have gift shops and other sites to see after these peak seasons, especially in states that maintain warmer temperatures all year round, so you may want to plan your tour a bit later in the year to avoid peak crowds.
3.      Choose a Designated Driver Early
If you plan to drive during your wine tour, it is wise that you choose a designated driver before you plan the rest of your trip. Trying to choose one while you are on the tour is not only difficult, it may cause arguments and frustration among your party. Gather your tour members early and discuss the issue frankly to prevent any problems later and to ensure that everyone travels safely during the tour.
4.      Prepare a List of Wine Questions
Whether you are planning to attend a Sonoma wine tasting or touring wineries in Virginia, learning about the wine-making process can be an exciting and educational part of your trip. If you are new to the experience, making a list of questions for experts at the winery may enhance it. Get together with others who plan to travel with you and compile a short list of queries; you may be surprised to discover that many of you have the same questions about how wine is made.
5.      Plan Additional Time for Other Activities
There may be other points of interest near a few wineries on your itinerary that you might want to see. This is an important element of planning, as spacing out time for them can help you feel less rushed and give you the chance to experience shopping, unique restaurants, and other venues. Ask your travel partners if they have any suggestions about where to stop so everyone can get a chance to contribute to the itinerary.
Planning a wine tour takes a great deal of thought, research, and input from others. However, when you give yourself plenty of time to create a trip that covers all the important factors, you are much more likely to enjoy it.