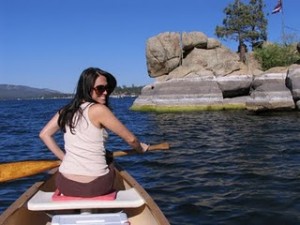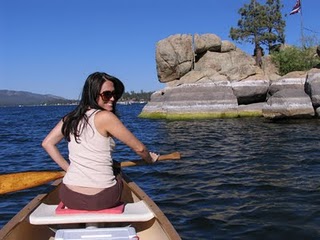 Big Bear Lake, the gem of the San Bernardino National Forest, is Southern California's premier mountain lake vacation destination. It has a wide array of activities throughout the year that can satisfy your wanderlust. You can go fishing and hiking in the summer or snowboarding and skiing during the winter months.
If you're planning to spend any of the four glorious seasons in Big Bear Lake, California, there are several Big Bear cabin rentals that you can choose from. To narrow down your search to the perfect one, here are some factors that you need to consider.
Breathtaking Views
During summer months, Big Bear Lake always has a breathtaking view of the glistening water and the surrounding peaks. In the winter season, you will be welcomed by the snow-capped mountains and majestic alpine scenery.
Choose a cabin that can give you a glimpse of the famous Big Bear water views. Just imagine sipping champagne out on your deck during the sultry summer or drinking a mug of steaming hot choco during winter.
Nothing will beat waking up to the sight of the beautiful Big Bear landscape.
Amenities
Whether you're traveling with your big family or with your special someone, you need to consider the facilities of the Big Bear cabin rentals that you will be renting. There should be a perfect balance between enjoying the comforts of home and the luxury that you don't get every day.
Would you want to soak in the hot tub after a long day of skiing? Do you want to catch up on your favorite TV series at the end of the day? Is a big, fully equipped kitchen a treat for you?
List down your non-negotiables and work around that. To have an idea of what to look for, here are some standard amenities that will make your vacation smooth sailing. 
Hot tub

Fireplace

High-speed internet

Full kitchen

King-size bed

Wi-Fi

Washer and Dryer

Flat-screen TV
The Number of People (and Pets) with You
California has strict laws on the maximum number of people allowed during the whole duration of your stay in the cabin. When choosing your rental, make sure that you consider the number of people in your party. Also, ensure that everyone will be able to sleep comfortably.
Moreover, Big Bear City has an ordinance that sets the maximum number of cars parked in the area. So, you need to take note of the vehicles you will be bringing and if they can be accommodated in the cabin's garage.
If you're bringing a furry friend, you can choose pet-friendly rentals. Several rentals welcome dogs, but they need to be treated for ticks and fleas before your check-in date. Some rentals charge a pet fee, so factor that in your total budget computation.
Proximity to Your Activity of Choice
Big Bear offers a wide array of activities all year round. Make a list of the events that are appropriate for the season of your visit. Summer and Spring, for example, are the perfect time for water sports. While winter is best for snowboarding and skiing. 
Check out if the activity centers and equipment rental shops are accessible from your cabin. It will ease your worry so you can have the time of your life during your stay.
Vacations are an essential part of life. It allows people to de-stress and recharge. Careful planning is vital to maximizing your stay in the breathtaking Big Bear Lake.