* This is part of a sponsored collaboration with JCPenny and DiMe Media but all opinions are my own.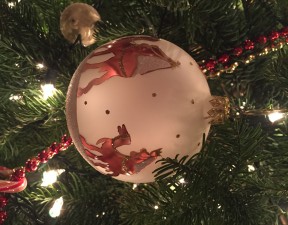 As some of you may or may not know, I'm Colombian and while I'm a huge American style Christmas fan, I love how I grew up celebrating the holidays the way my family did. I try to mesh my 2 sides in over the holidays and one of those ways is by celebrating 3 Kings Day, El Dia de los Reyes Magos. It's the 12th day of Christmas so in my house, the holidays last through January 6th!
I love traditions around the world and 3 Kings Day differs from culture to culture. In Spain, 3 Kings Day is bigger than Christmas day  where the main gifting events occur while in Colombia, it's just another fun holiday celebration but all the gifting happens at midnight on Christmas Eve. For me, I just love to keep up the Christmas spirit and have an excuse to keep the holiday season going and serve a Latin meal on January 6th. It's really a beautiful way to keep enjoying the season and celebrating with friends and family before life goes back to normal for another 11 months.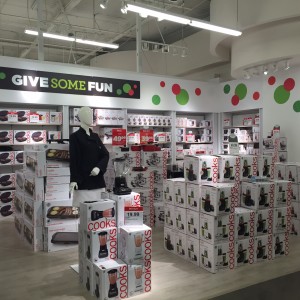 That's why I loved teaming up with JCPenny for 3 Kings Day this year as no matter how you celebrate, they have something for you! Be it after Christmas sales to stock up on holiday goodies for next year, redeeming gift cards to get yourself some goodies that you didn't get for Christmas or to stock up on gifts or home goods for 3 Kings Day. From kitchen goodies to bedding, jewelry to beauty at their in store Sephora, shoes to sofas, JCPenny is a wonderful holiday time one stop shop!
In fact, I was super excited to find some kitchen gadgets to make my 3 Kings Day extra special! I picked up a Cooks 5-pc. Nonstick Bakeware Set to help me make my vegan Rosca de Reyes! Yum!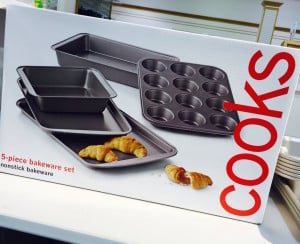 So even though Christmas and New Year's are now behind us, stave off the holiday blues as there is still one more celebration on January 6th! No matter how you celebrate or are looking to start a new holiday tradition, I wish you a happy and healthy 3 Kings Day!!
* This is part of a sponsored collaboration with JCPenny and Dime Media.