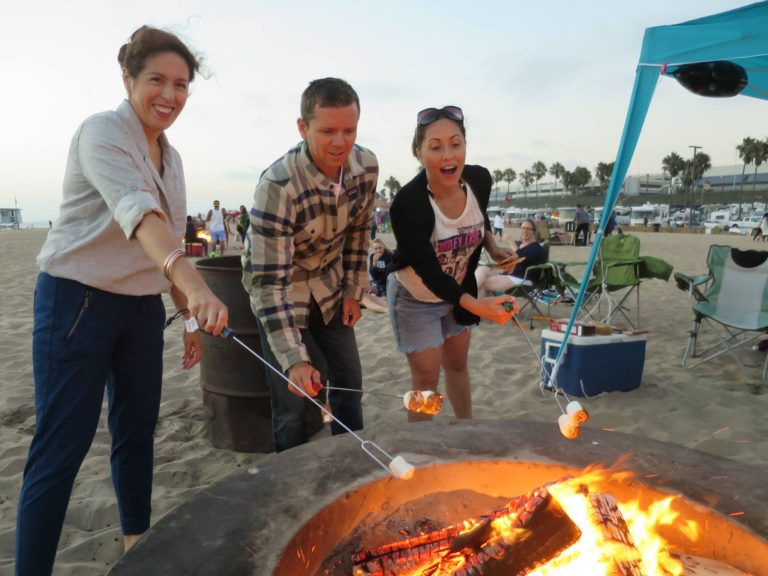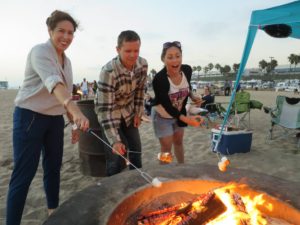 Summertime is the perfect time for social gatherings. You may enjoy hosting some of these events yourself, but getting an invitation to someone else's get-together can be even more fun. You don't have to do the work—all you have to do is show up!
Going empty-handed isn't very neighborly, though. You may ask what you can bring, but many hosts will kindly say to just bring yourself. If you'd still like to take a little something to thank your host for the event, we've got some of our favorite hostess gifts for you here.
A candle makes a good gift for almost anyone, so if you're not sure what to take, try this Capri blue candle from Anthropologie. Featuring a shimmering Capiz vessel and a hammered metal lid, it infuses any space with Capri Blue's beloved Volcano scent. Enjoy traces of tropical fruits, sugared oranges, lemons, and limes, with a hint of exotic mountain greens.
If you'd like to give your hostess a message in a fun format, try these custom message shortbread cookies. Created by Celine Zhou, these cookies are simply made with basic ingredients and no preservatives. You can create whatever short message you like and have it stamped into the cookies before they're delivered.
Give your host an easy way to celebrate her hometown with these Claudia Pearson city tea towels. You can choose the city to personalize the gift. Your host is sure to enjoy the hand-drawn artwork!
Hosts who enjoy baking will love this set of dessert and baking salts created by Julie Pedersen. Featuring intriguing flavors like vanilla lavender, lemon ginger, and espresso, this gift box kicks any dessert up a notch. Add to cookie batter, sprinkle on muffins, or use them to top off your popcorn.
Does your host have to balance his cookbook against the toaster? If so, this beautiful marble cookbook stand will be the perfect gift. It's handcrafted of white marble on a stainless-steel base. The acrylic shield protects cookbooks, while a convenient magnetic backplate slides off to display U.S. and metric equivalent measures for cooking.
This versatile dish can be used in a wide variety of ways, which makes it a flexible gift for your host. It includes a circular cutting board and four full-tang stainless steel cheese tools with wooden handles. The board swivels open to reveal the tools and closes again to store them. It's made of the strong darker wood of the Acadia tree.
You can't go wrong with these heavy-gauge stainless steel mixing bowls. They're indispensable for kitchen prep and can nest inside each other for convenient storage. Each one features fold-down rings for easy hanging as well. The lids are plastic and safe in the top rack of the dishwasher, whereas the bowls are completely dishwasher safe. 
Take along an edible gift with one of these Edible Arrangements® fruit baskets. They come in your choice of beautiful bouquets, platters, or baskets that you can fill with fresh fruit or a combination of fruit and treats like chocolate-covered strawberries or cookies. Add a fun balloon or teacup for someone extra special.
Help your host enjoy a quiet night at home with this set of two personal popcorn poppers. These clever little bowls make just-right single servings of popcorn in the microwave. Add one ounce of kernels to the silicone mold, put on the lid, and place it in the microwave. In less than two minutes, your host will have a piping-hot, crunchy snack.
Help your host get some fun entertainment going with this cute book from Jayson Home. Between its metallic gold covers, it holds a compendium of clues toward your fate, fortune, and personality. Each chapter highlights different determinants of destiny, such as names, colors, dreams, birthdays, and the Zodiac.
Give your host an easy way to create her own soda with this sparkling water maker. It turns plain water into sparkling water in seconds with no bulky cords or batteries. You simply fill the bottle with water, set it into the sparkling water maker, press the button down at the top, and voila, sparkling water!
Help your host make fruit-flavored water at home with this Prodyne fruit infusion flavor pitcher. This BPA-free acrylic pitcher has a removable hollow rod that can be filled with fruits, citrus wedges, herbs, or other tasty things. Open slots in the rod allow the contents to naturally combine with the liquid as it chills. The clear design makes it look pretty, too.
These amazing hostess gift ideas are perfect for summertime gatherings, and they're sure to get you invited back!