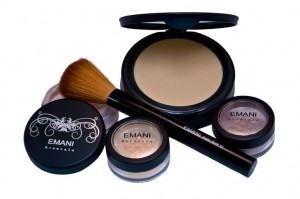 You want to look ravishing then you need to have perfect makeup in addition to your hairstyle. It doesn't matter what the color of your hair or texture is. The only thing that matters is whether you know how to look best in it. Today, applying makeup neither means looking like a white porcelain doll, nor it means carrying silky blonde tresses. It says that you use makeup which suits your skin tone and styles your hair that suits your personality. Interestingly, you can do both the things quickly if you know the following ten tips on makeup and hair. Please scroll down to learn more about it.
10 Fabulous Makeup and Hair Tips that you can follow effortlessly
There are many makeup tips available online, and so are the hair tips. Having said that it is important to point out that not many of these online tips are useful, but if you have joined Fabulive, the first live streaming makeup video platform then you will learn quick tips which are easy to follow, and the results are also impressive. Here ten most essential suggestions have been discussed to help you in applying makeup like a professional MUA.
5 Makeup tips
Keep your face moisturized
If you want to have glowing skin, then you need to ensure that your face remains moisturized. It is also important to opt for an oil-free moisturizer that keeps your face look fresh. These days you can also choose natural glow enhancer that keeps your skin hydrated and makes it look shiny. Please use it under makeup so that your face remains illuminated and your skin remains soft even after applying makeup.
Start using eye cream
If you are not sensitive towards the skin surrounding your eyes, then soon you will have eyes which will look dull and puffy. That is why it is considered necessary to use eye cream to keep the areas around your eyes soft and healthy. The eye cream works just like a moisturizer and ensures that the skin around your eyes does not get dry and irritating. Make sure that you give time to the eye cream to get absorbed and then apply eye makeup. Find more details about eye creams at https://play.google.com/store/apps/details?id=makeup.fabulive.com
Apply multiple highlighters on your face when going to a party
Many women get confused while getting ready for a party. They do not understand how to apply makeup on their face and make it glow when attending a party. The two different color schemes highlighter when applied together intelligently can give your face radiant glow. That is why it is advised to keep both warm-toned and cool-toned highlighter palette to highlight the features of your face.
Do not forget to apply strokes of lip liner on the lips
There is one thing which most of you do not know, and that is to apply strokes of lip liner on your lips before filling lip color into it. As the lip liner is usually used one shade lighter than the lipstick, so it is better if you apply some strokes on the lips. This way you get a perfect shade on your lips and make your lips look pretty. It is also important to exfoliate your lips before applying makeup on it. After cleaning your lips, you must use lip balm or Vaseline and moisturize it. After this, use lip liner and then lip color to give a perfect finish to your lips.  Browse https://itunes.apple.com/il/app/fabulive/id1233287669?mt=8 for more details.
Apply mascara after an eyelash curler
You must make it a point to use an eyelash curler before applying mascara as this ensures that the mascara doesn't make your eyelashes look clumpy. You must also ensure that you apply mascara in upward sloping motion, as the direction in which you apply mascara decides its look. If you apply it vertically, then the eyelashes will look straight and vertical. You must use curler in such a way that it defines your eyelashes and do not let them stick to each other. You can purchase these products from Fabulive makeup store at a competitive price.
5 Hair Tips
Drink much water and use a moisturizing shampoo
Staying hydrated keeps your hair free from split-ends and dry hair. In addition to this, you also need to use cream based shampoo which keeps your hair moisturized even when you shampoo it. The dull and frizzy hair occurs when your hair absorbs water from the surrounding but when you use moisturizing shampoo then this problem is prevented, and your hair looks soft and volumized.
Choose the right oil
Many women are very particular in choosing correct hair shampoo, but when it comes to hair oil, they get lured by persuasive advertisements. This is something which you should avoid and try to choose the hair oil after understanding your scalp. Go to Fabulive for more details. Further, it would be best if you never left oil in your hair for a long time, such as the whole night, as it can make dust and other particles stick to your scalp. That is why you are suggested to oil your hair twice a week and that too at 2 to 3 hours before shampooing. To find best hair care oil visit https://www.lorealparisusa.com/products/hair-care/products/hair-serum.aspx
Blow drying and straightening must not be done regularly
It has become a trend that women straighten their hair or do blow-dry almost every day when moving out. This should be avoided as it can make your hair dry and when you are doing it, then you must be aware of the technique for blow-drying. If you do not want your hair to become dry, then keep moving the hand in which you are holding the dryer and work on large section instead of small sections.
Shampoo daily for oily hair
If you have oily hair, then you cannot ignore shampooing even for one day. However, it is essential to use a gentle shampoo that doesn't harm your scalp and nourishes your hair. You must also know the technique of applying shampoo on your hair, such as soaking your hair before applying shampoo, taking the right amount of shampoo in your hand, use your hand from bottom to top, avoid using a circular motion, etc.
Keep changing shampoos
Many of you start sticking to one shampoo which is not very prudent. It is not that the shampoo becomes ineffective; it is just that when you keep rotating one or two favorite shampoos, then it maintains the chemical balance of your hair. 
Conclusion
All the points mentioned above can help you in keeping your hair healthy and will also ensure that you execute your makeup correctly. However, these are just a few tips and to ascertain that you apply the makeup correctly, you must opt for Fabulive, which is a platform that offers you free makeup tutorials that can improve your makeup skills. So, choose Fabulive to learn more tips on makeup and hair.