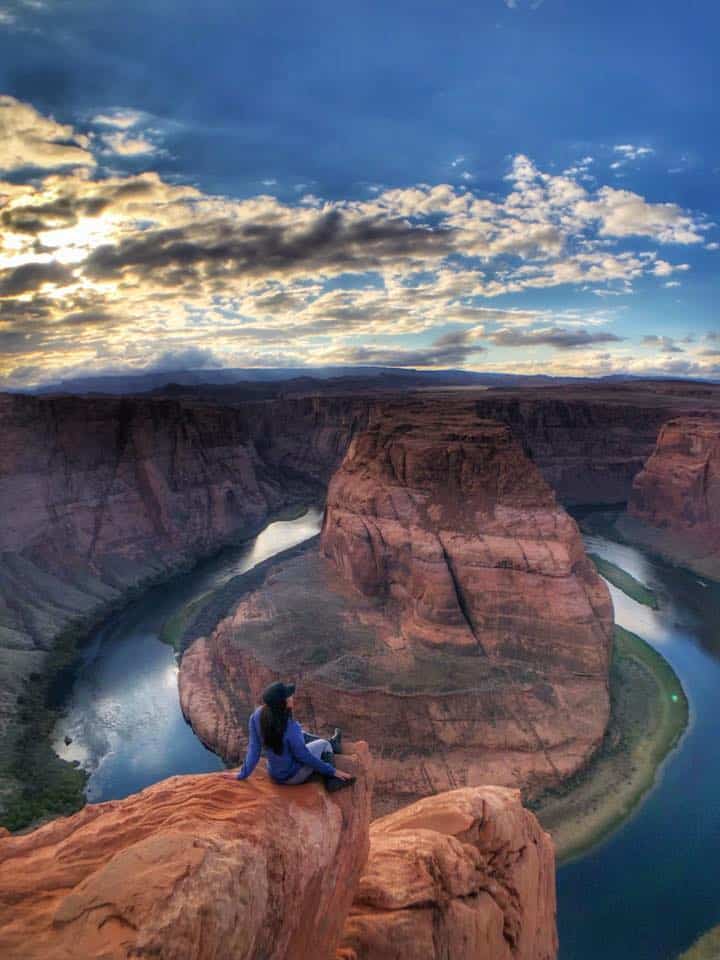 Whether you've just been offered your dream job, want to study abroad or are just looking for a new adventure, making the move to live in the USA will certainly change your life for the better. 
If you're still on the fence and deciding whether or not this is the best choice for you, here are ten of the wonderful things that await you, should you choose to take the leap. 
The Opportunities
First of all, of course, the land of the free is bursting with opportunities for any type of person. Every area offers something different, and if you're looking for your career to take off, to focus on your academics, to find love or just explore the world, there's no better place than the US of A. 
The American can-do attitude will be yet another cog in the machine that gets you one step closer to whatever your dream might be. 
The Healthcare 
Of course, healthcare in the USA is considered among the very best the world has to offer. 
There are also great options for health insurance for foreigners in the USA, which means that as an ex-pat, you don't need to worry about qualifying for healthcare. Of course, private insurance can be pricey, but foreigners will find that making room in their budget for insurance is worth every penny for the peace of mind. 
The Education
America is also home to some of the best universities in the world, and their primary and secondary education is second to none.
If you're a parent, you have the option of either public or private schooling, both of which will provide your child with a great education and internationally recognised qualifications. As a college student, you have countless options for amazing schools too. 
The Economy
We all know that the US dollar is looked to with respect and that America has overcome and withstood global financial crises since forever.
Believe it or not, it's also one of the more affordable countries to live in! Of course, the cost of living will differ from state to state, but on the whole, you're likely to find your food, fuel and living costs to be at least a little lower than what you're used to. 
The Variety
Each state is a little like its own small country, considering how different they all are. This means that there is plenty of variety in America!
There are different landscapes, big cities and small towns, different types of people, countless different cultures and languages spoken, different lifestyles with different paces, different climates and weather – the list goes on. The USA really has something for everyone. 
The Natural Beauty
From quaint beachfront towns to vast, gorgeous canyons, the USA has limitless natural beauty for you to soak in. 
Just like the variety in all other instances, you can follow your heart to whatever piece of nature calls to you. Road trips to explore will become your new favourite weekend activity. 
The Multi-Cultural Experience
Moving to America will open your eyes and mind like never before. Meeting and talking to people of so many different races, cultures and walks of life will help you to learn new perspectives and ways of thinking. 
This can expand your mind and help you to learn more about the world, and even about yourself, than you ever imagined. Simply be willing to talk to people and open yourself up to conversation – it could change your life! 
The Travel Opportunities
Since each state is so different and has so much to offer, travelling around the country will be more than enough to satisfy anyone bitten by the travel bug for months or even years. 
From huge cities to mountainous getaways or white sandy beaches, you'll never want to (or need to) leave America to find your perfect vacation. 
The Culinary Experiences
There are also plenty of foodie destinations for you to travel to in the US, where you can experience some of the best food the world has to offer.
With such a huge melting pot of cultures, you can find authentic examples of almost any cuisine in the world, as well as Michelin star restaurants, mouth-watering street food, and cute little coffee shops to satisfy your daily quota. Foodies will never be wanting in the States. 
The Family Feeling
The United States really are just that – united. With so many different types of people, it takes everyone working together to create a feeling of family, and Americans know how to do it just right.
Even as a foreigner, you'll never feel alone, out of place or lost. The people are friendly and everyone is welcoming, so if you need help or are looking for a friend, all it takes is the bravery to reach out, and someone will be there to guide you.